Pharmaceutical HQ

Moscow, Russia (2014)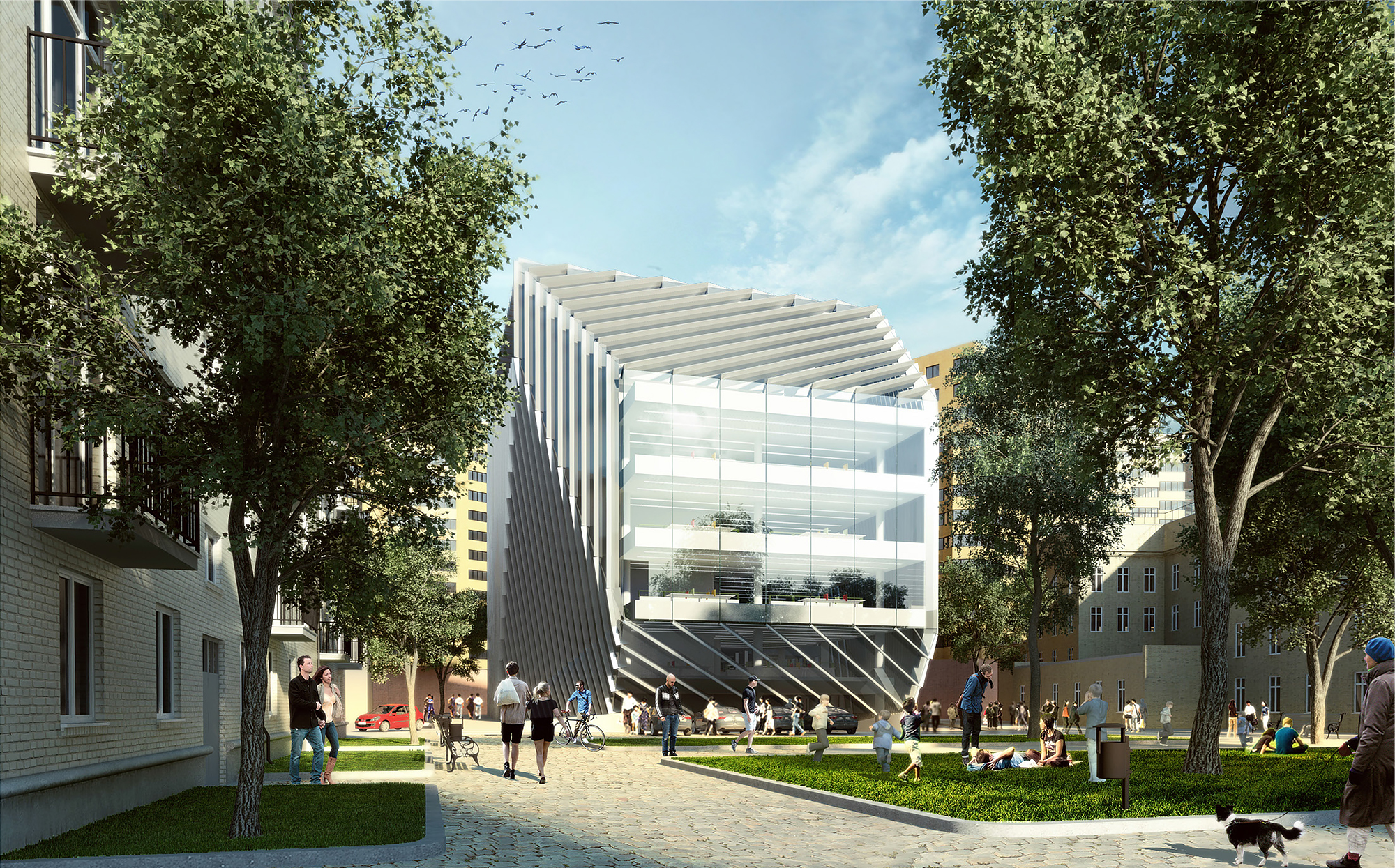 Office building with underground car park is located in central district. The site is located in a courtyard tightly enclosed by residential buildings on three sides. The building is designed as a seven-story office block, comprising of three volumes wrapped loosely in a glass skin.







The internal volumes are parallelograms and glazed, while the outer glass-skin of the building only approximates their shape, providing voids between the volumes and the outer-façade. These voids act as buffer-space, and are used for panoramic lifts and an atrium.

The concept behind this project is derived from the classic orangery where a glass skin acts as dynamic sculptural form containing the objects (trees) that define its function.


The outer skin wraps the three office volumes, sometimes connecting at the corners of the volumes, and sometimes exactly tracing their facades.
Each volume has one facade that gives onto the street outside. The void adjacent to the top volume creates a summer terrace and a penthouse floor for chief executives, overlooking the city.
Credits
In collaboration with
Architects of Invention
Team: Niko Japaridze, Anton Khmelnitskiy, Juan Alberto Morillas, Ivane Ksnelashvili, Petras Isora, Carlota Gimeno, Magdalini Giannakidi
Structural Engineers:
Engenuiti
(U.K.)
MEP:
Thornton Reynolds
(U.K.)
Status: Concept Proposal
Location: Moscow, Russia
Budget: $10M
Size: 2,500 sq.m
Press:
www.archilovers.com