Office Building in Astana
Momishuly Str,
Astana, Kazakhstan (2013)
The building is located in the capital of Kazakhstan - Astana. It is in the central part of the city, corner site of two major streets. Building continues iconic building generation in Astana, while the city is very controversial, but the site is very important for it.
Required programme of the building is luxurious shopping center and separated offices. It is three storeys building. Rotating required programme upside down changes the typical functional system and adds better conditions. More parking places, better inner lighting. Adaptation to extreme climate changes (-40 +40 C), Protection from rain and sun, creation new intimate public spaces and new perspective views.

The building as a shopping center has already predesigned image because of the roof balancing between of stability and
unstableness.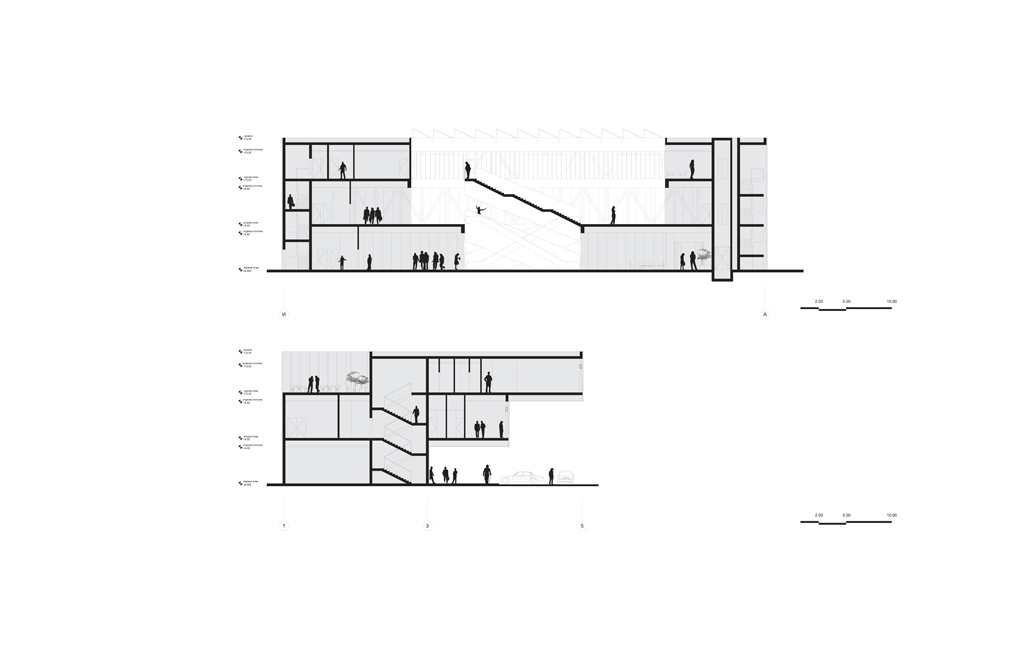 Credits
In collaboration with
A2SM Architects
Team: Aurimas Sasnauskas, Sla Malenko, Ivane Ksnelashvili, Arminas Sadzevicius, Gabrielius Šegždavičius.
Status: Competition
Location: Momishuly Str, Astana, Kazakhstan
Building Area: 13,200 sq.m
Budget: $8M